Contenu
Universkin® provides bespoke facial and body serums that directly address the skin's needs while restructuring its natural defenses.
Titre
Target: Irregularities of the Skin
Contenu
Dermatology identifies many major types of skin abnormalities and complications arising from the imbalance of its natural defenses.
Inflammatory disorders
Juvenile and adult acne
Seborrheic dermatitis
Psoriasis
Rosacea
Eczema
Image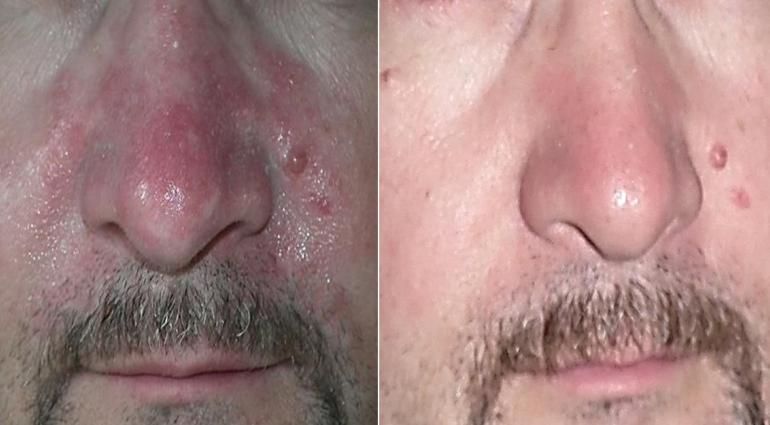 Image
Image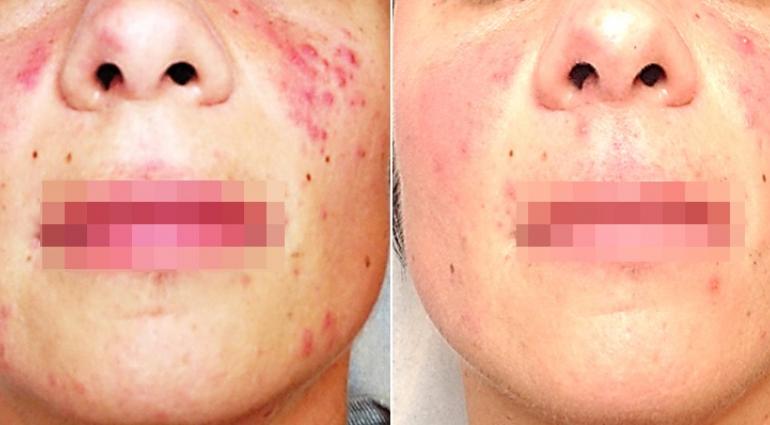 Image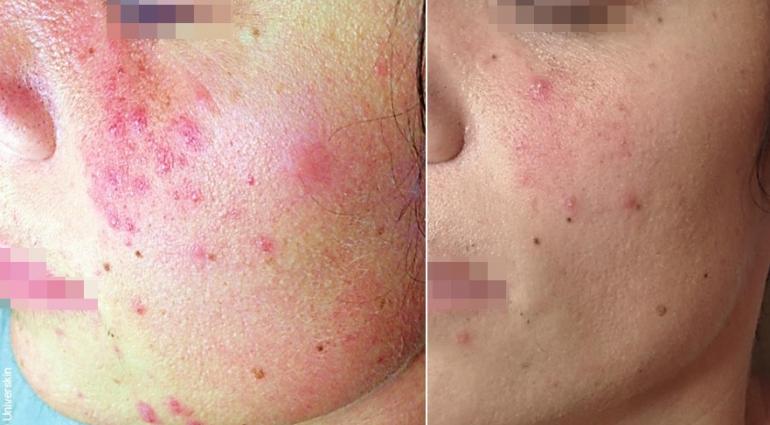 Image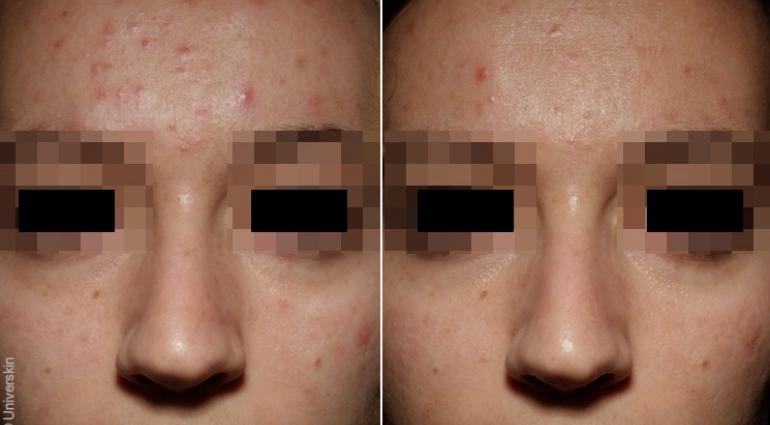 Contenu
Pigment spots
Lentigo
Dark circles
Melasma
Inflammatory hyperpigmentation
Image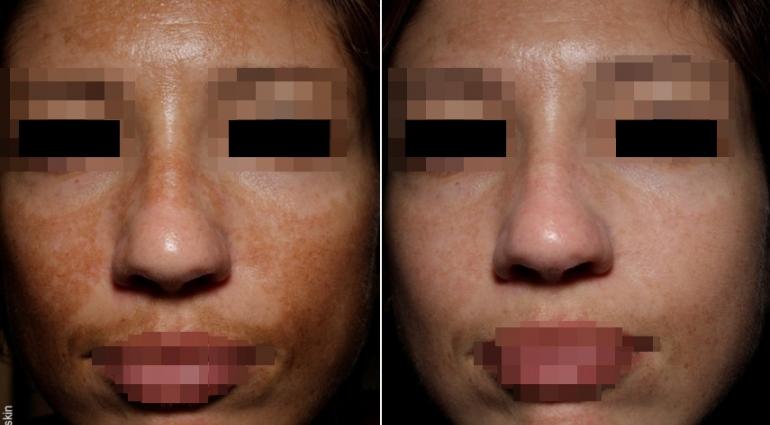 Image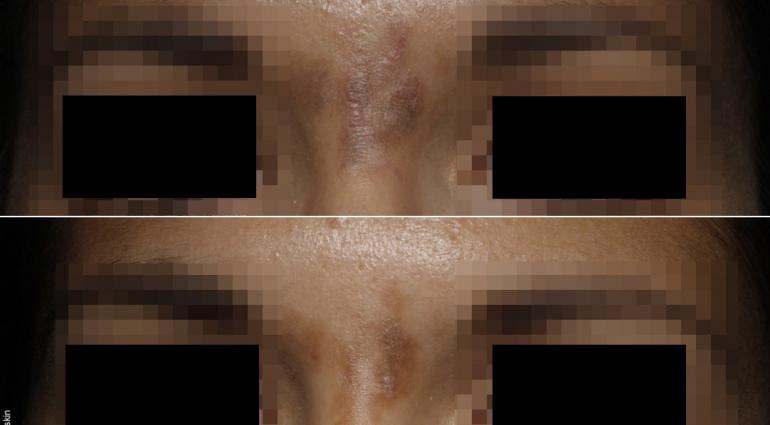 Image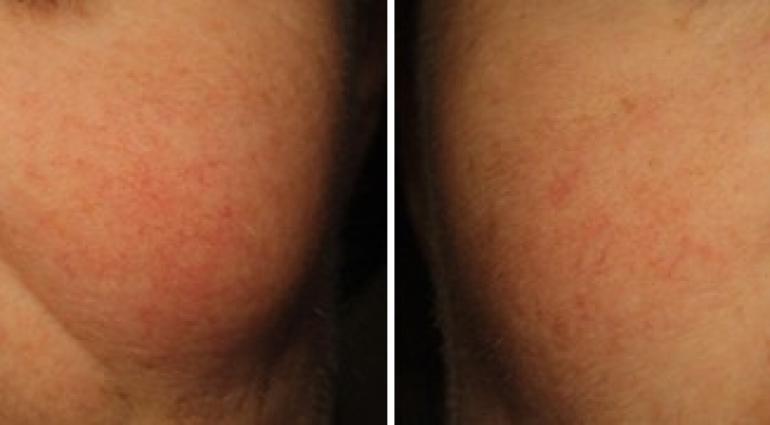 Contenu
Ageing
Puffin in the eye region
Skin sagging
Heliodermal skin (solar aging)
Image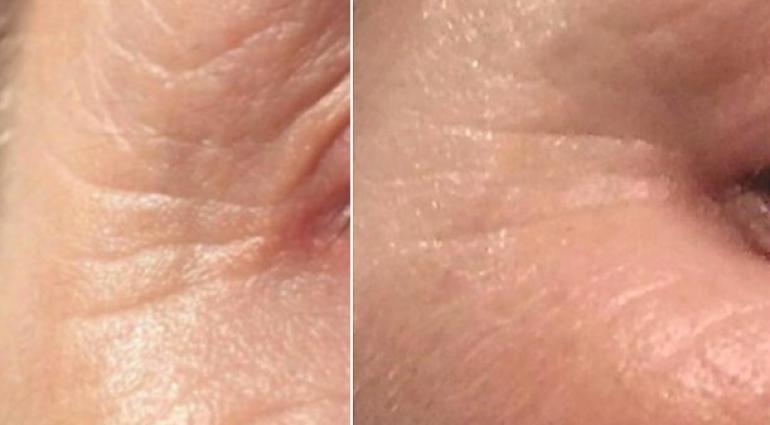 Image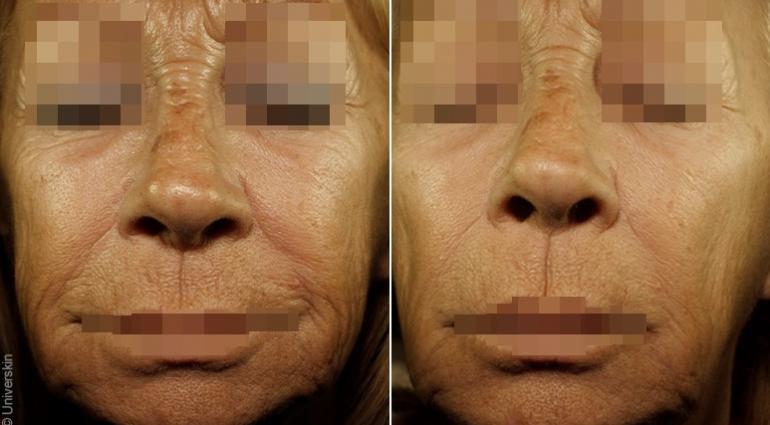 Image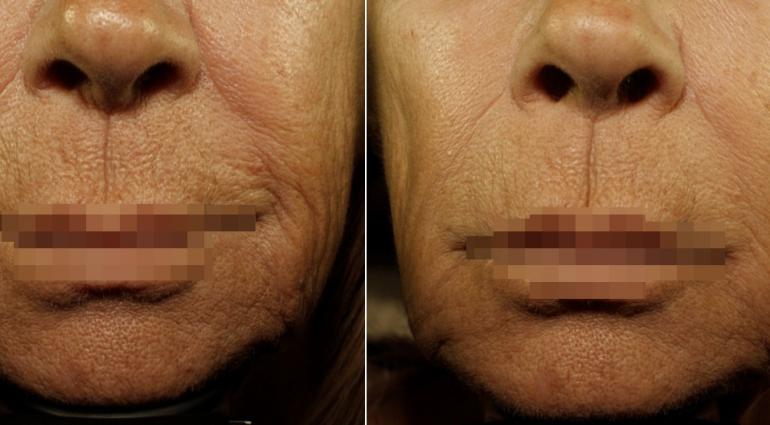 Image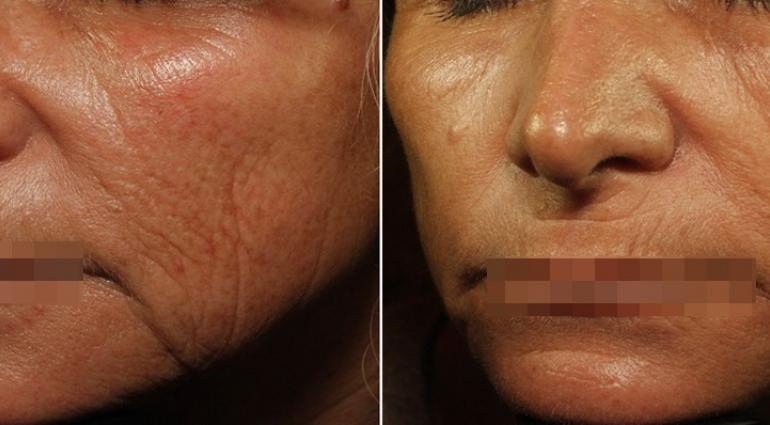 Image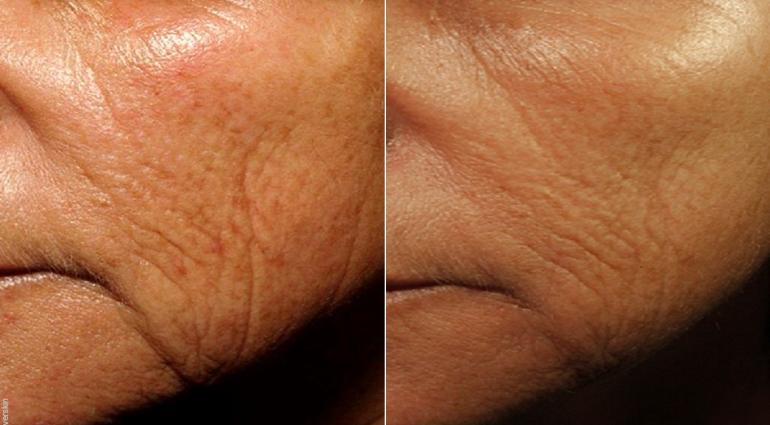 Contenu
Skin lesions

Treating stretch marks with Universkin®
Skin appearance
Cellulite skin
Pores
Normal skin
Oily skin
Dry skin
Contenu
Functional dermatology is a revolutionary technique that enhances the role of the skin beyond its appearance. It helps to enable the skin rebalance its natural defenses in order to fix and avoid imperfections and irregularities.
Contenu
Consultation on medical cosmetology
Your physician will make you complete a thirty-minute questionnaire to get a deeper understanding of your skin. He asks you about your cosmetic skincare habits, defines your phototype, and analyses your skin thoroughly to prescribe the serum that suits your needs.
The preparation of Universkin® serum
Universkin® is the culmination of years of study to learn how to reconfigure the skin to reactivate it properly. Each serum comprises between one and three active ingredients chosen from twenty pure active compounds, which allow to create up to 2850 different formulas for the face and 1159 formulas for the body.
The active ingredients are integrated into the basic serum, which contains:
Essential fatty acids :
Camelina oil, a fatty acid known for its omega-3 richness.
Biomimetic peptides :
Peptides are found naturally in the body, they are molecules in the skin that transmit messages to the main skin cells (fibroblasts, keratinocytes). For example, when collagen is destroyed, the skin cells are told to create more collagen. These peptides are formed naturally and at the right time by younger cells. These natural biological messengers can now be "copied." These copies are biomimetic peptides that replace older skin molecules to protect and regenerate the skin.
Hyaluronic acid :
It is a molecule naturally present in the body that activates cellular activity and promotes hydration of the skin. The body makes about 5 grams a day to renew the tissues of the skin.
The ingredients are combined in front of you and you can leave with your customized product, which will be different from the next because your skin is ever-changing. The serum of Universkin® lasts six weeks.
Titre
Prices of Universkin® products
Contenu
Every fully personalized formula consists of a simple serum containing three pure active ingredients. The Full Body collection provides products that are ideal for the body but can also treat the face.
Tarifs
Label colonne description

Products

Label colonne tarifs

Price

Lignes

Description

Face + Body Serum (Fullbody)
Label colonne description

Other fees

Label colonne tarifs

Price