Contenu
PRX-T33 is a bio-revitalizing treatment coupling a TCA peel modulated with hydrogen peroxide that regenerates the skin deep without exfoliating or peeling the epidermis. It treats loss of tone, scars, stretch marks and hyperpigmentation and can be practiced on tanned skin in all seasons, including in summer.
Contenu
The PRX-T33 is used to:
Strengthen the brightness and radiance of the skin
PRX T33 offers all the advantages of a high percentage of TCA peel for a bright and radiant skin and a strong dermis.
Enhance the hydration of the skin
This non-injectable biorevitalizer triggers dermal bio-stimulation without affecting the skin, leaving the skin hydrated and smooth.
Reduce fine lines and wrinkles
PRX-T33® encourages stimulation of fibroblasts and growth factors, helping to minimize wrinkles and fine lines on the face, neck and neck.
Treatment of dilated pores
It is especially effective in tackling troublesome areas of the skin, such as poor texture and swollen pores.
Fade red stretch marks
This procedure provides the additional advantage of long-term tightening and lifting as collagen cells are activated and red stretch marks fade at the same time.
Clear brown spots (melasma).
The addition of Kojac Acid to the formula helps to solve pigmentation problems such as melasma.

Wrinkle the skin of the neckline
Contenu
This treatment can be done on the face, but also on the body, particularly the neckline and the hands. It is suitable for any colors of the skin.
Titre
Course of a bio-revitalization session
Contenu
PRX-T33 is a gel consisting of 33 percent trichloroacetic acid (TCA), 5 percent cojic acid and less than 1 percent hydrogen peroxide (H2O2).
Hydrogen peroxide has a double effect: it neutralizes the caustic effect of TCA which prevents any exfoliation or desquamation of the epidermis and increases the production of new collagen and elastin by fibroblasts.

Rejuvenate the cleavage
Contenu
The doctor shall apply the gel to the area to be treated by means of a manual massage until the product is completely absorbed.
Treatment consists of four to six sessions, one session a week. One session lasts for 20 minutes.
Contenu
The PRX-T33 is absolutely painless and there is no follow-up. As it does not induce photosensitivity, so unlike conventional peels, there is no problem getting PRX-T33 during sunny months. While the effects of needle-centric skincare are achieved, PRX-T33 is non-invasive and there is no extended healing period or downtime.
Contenu
The results will be visible from the first session. PRX-T33 increases the skin's radiance and brightness and decreases skin imperfections. The result will last six months. Bio-revitalization may be coupled with fillers, tensors or a laser.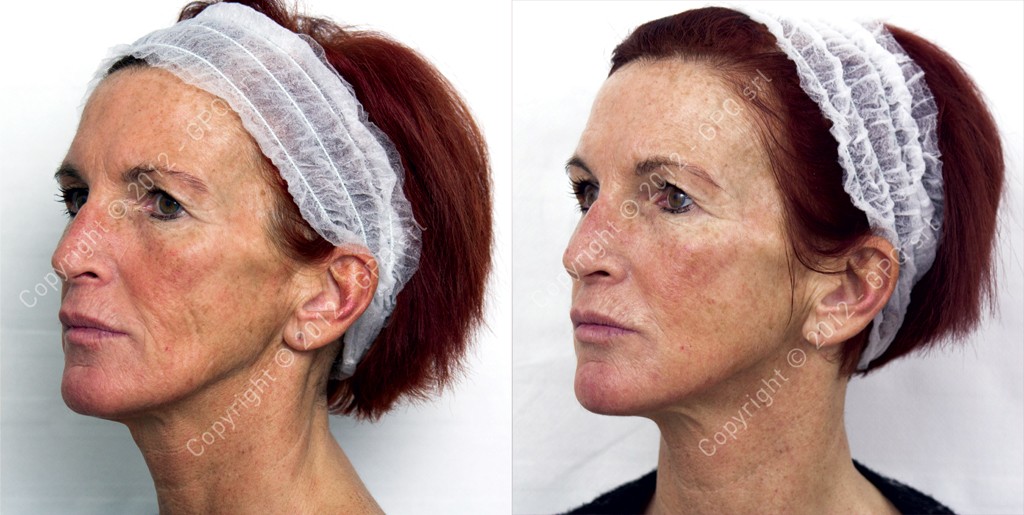 Give a boost
Contenu
PRX-T33 pricing depends on the amount of sessions you need and your skin's issues. Personalized consultation will help you identify your treatment plan and give you an estimate.
Tarifs
Label colonne description

Sessions

Label colonne tarifs

Price*

Lignes

Description

1 session combined with another treatment
Label colonne description

Other fees

Label colonne tarifs

Price*

Lignes

Description

Consultation with the doctor