Contenu
Ellansé® is a slow-resorptive injectable utilized to fill wrinkles and treat facial volume loss by promoting collagen in the skin.
Contenu
Ellansé®: A long-lasting volumizer
Ellansé® consists of 70% carboxymethylcellulose (CMC) gel and 30% polycaprolactone microspheres (PCL).
Polycaprolactone (PCL) is a polymer compatible with biological tissues that offers an instant filling effect by the volume injected and promotes the production of new collagen by the body. The microsphers have a diameter of 25 to 50 microns, are smooth, flexible and completely resorbable.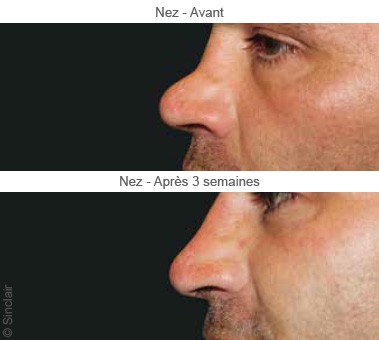 Polycaprolactone is known for over thirty years and is comprised in the composition of numerous US FDA approved medical devices (surgical sutures, healing adjuvants, orthopedic and cardiovascular surgery, etc.).
Ellansé® is a fully resorbable product consequently there are no dangers of allergy or rejection.
Titre
Treatment: Restoring facial volume
Contenu
In order to compensate for the fat melting that occurs with age Ellanse is used as a volumizing filler.
The areas of injection are:
The temples
The cheekbones
The nose bridge
Cheeks
The nasolabial folds
Expression lines
The chin
The hollow of the chin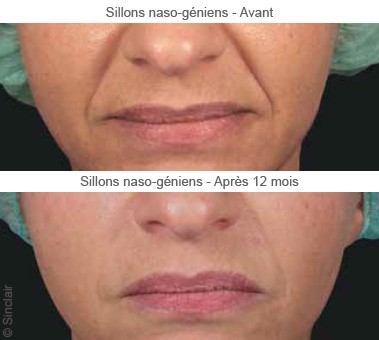 As a biostimulatory substance, Ellansé® is suitable in situations where it is not particularly necessary to add volume, but to treat the signs of skin aging:
Fine lines on the lips and cheeks
Filling more prominent wrinkles in the cheeks, forehead or chin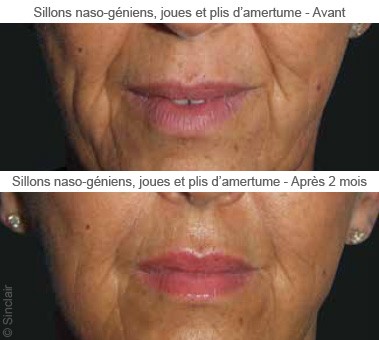 Contenu
The session lasts less than thirty minutes.
The physician injects Ellansé® into the subcutaneous tissue after the skin is cleansed. The injection is pain free because it contains lidocain, a local anesthetic that increases patient comfort during treatment.
Ellansé® uses the body's natural reaction to encapsulate polycaprolactone (PCL) microspheres and induce the formation of new collagen.
One session is sufficient to get the desired result.
Titre
Side effects of the injections
Contenu
There is at most a mild bruising or a slight swelling for a few days. Activities can be resumed immediately.
Contenu
The effects of the Ellansé® Soft volumizer are instantaneous. The final result will last one to two years.
Tarifs
Label colonne description

Treatment

Label colonne tarifs

Price

Lignes

Tarif

From $700 to $800 per syringe
Label colonne description

Other fees

Label colonne tarifs

Price

Lignes

Description

Consultation with the doctor